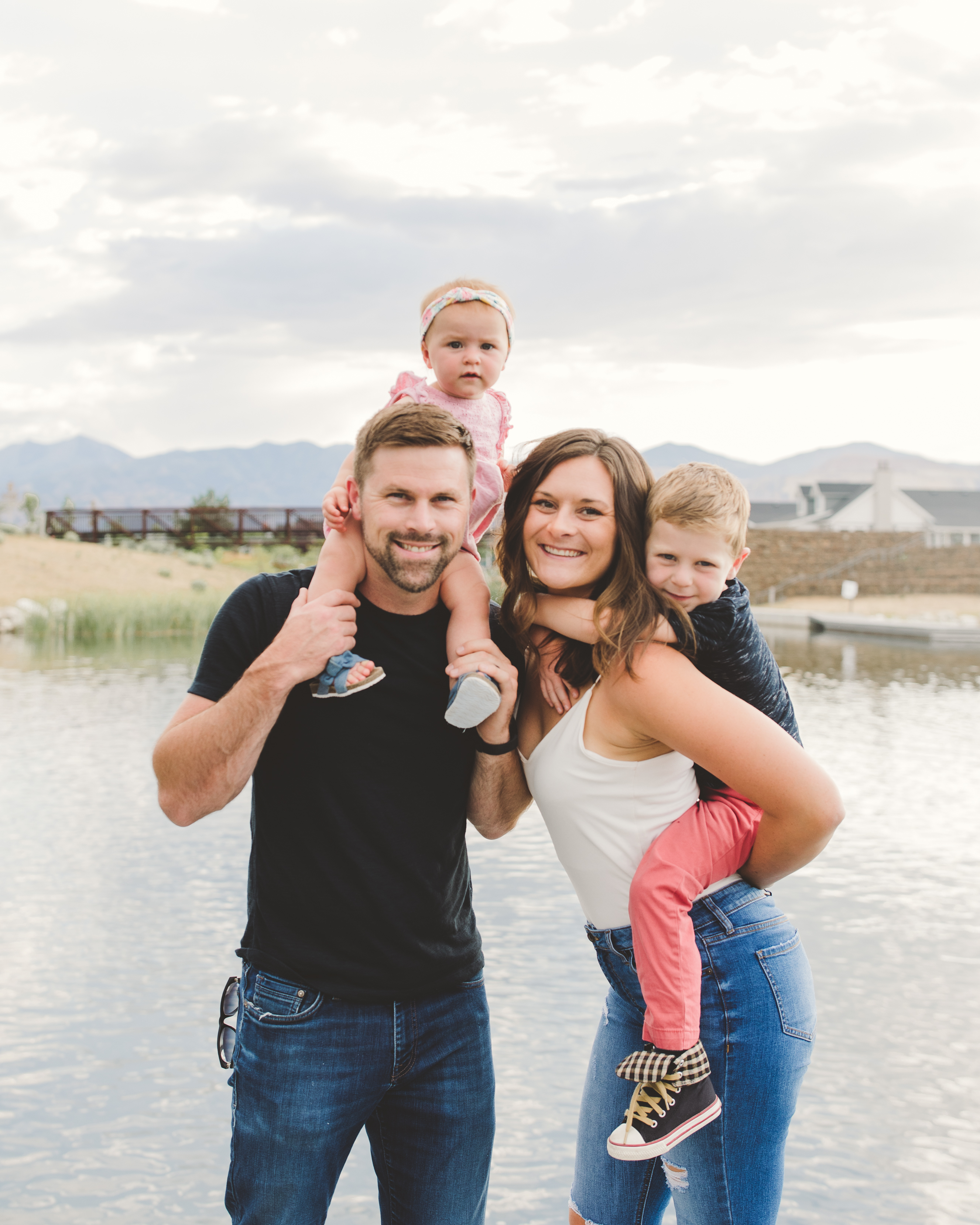 Hi mama, let's get you out of burnout.
For most moms, spending every day frustrated, exhausted, and overwhelmed is reality. With so much love to give, moms spend every waking moment caring for others and blind to the signs that their own cup is empty.
But my friend, I see YOU.
You who… 
-Does it all without asking for help even though you're breaking down inside.
-Has grown out hair and has kept it in a bun for three days.
-Is living in leggings and your husband's T-shirts.
-Repeats yourself 100 times a day and always ends up snapping.
-Is trying to juggle all the things while simultaneously being peppered with mom guilt and feelings of failure.
A lot of moms think this is just life now. That this is normal. I'm here to tell you it's NOT. And the scary truth is that there's a fine line between mommy burnout and depression.  
There is a way out. And I'm here to give you the help you aren't sure you deserve. (Spoiler alert: YOU DO).
Introducing Me First Method, a deep dive mentorship for living an easier, happier motherhood.
Me First Method will show you exactly how to let go of the expectations we put on ourselves using a self-prioritizing practice—and finally allowing you to be the strong, empowered, beautiful mother you were made to be.
Look, this is hard. Motherhood is not for the faint of heart. But just because it's hard doesn't mean you're stuck with a life that ping pongs between weepy and anxious to numb and apathetic.
You know there has to be a better way. (There is). 
You're in the right place and I'm going to tell you exactly how Me First Method will give you the tools, inspiration, and support on your journey to feeling like a warrior as you tackle this heavy yet rewarding job.
By the end of this 6 week program, you will feel:
-In control of your day instead of spinning and constantly playing "catch up."
-Empowered being the #defaultparent and not resentful and exhausted.
-More at peace and gain more patience—despite how short your fuse has been in the past.
-Accomplished at the end of the day (even if right now your house looks like a frat-house-morning-after-party)
-A mindset shift that allows you to shed the guilt and know that putting yourself first is the secret to erasing the overwhelm.
Here's What You Can Expect
The Me First Method
6 Deep Dive Calls. Worksheets and your own journal. One-on-One help. Online community. All with one goal in mind: Creating a new normal that propels you up instead of drags you down.
Join me for a hands on mentorship program where we'll work together week-by-week in our online group and I'll teach you everything I know about getting a handle on your days, banishing overwhelm, and staying calm in the middle of the chaos. Each week, we'll hop on a call—sort of like grabbing a cup of coffee with your BFF—and after, you'll be set to dive into the exercises that'll create the foundation for your self-prioritizing life. The group format creates a community that is essential for a mother's wellbeing and allows me to give you my best advice—without the private consulting price tag.
Each call walks you through your focus for the week whether it be Identity, Self-Care, or Prioritizing. Then we work on tangible action steps that are SIMPLE and easy to implement. I'm going to be guiding you as you learn how to demolish the negative narrative in your head, create affirmations that help drive your thoughts and actions, how to structure a morning routine to get ahead of your day, how to track your time and pinpoint time wasters…and more.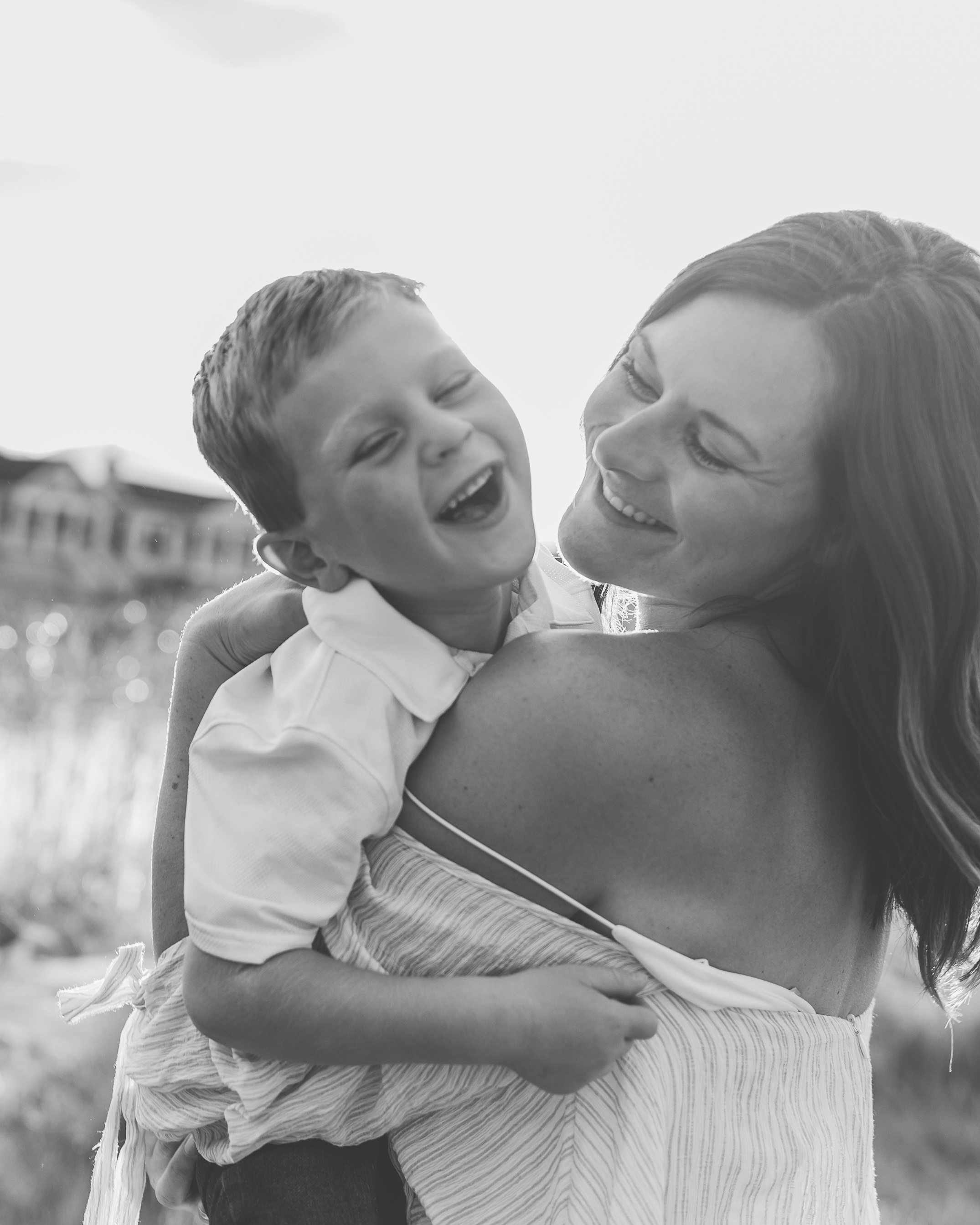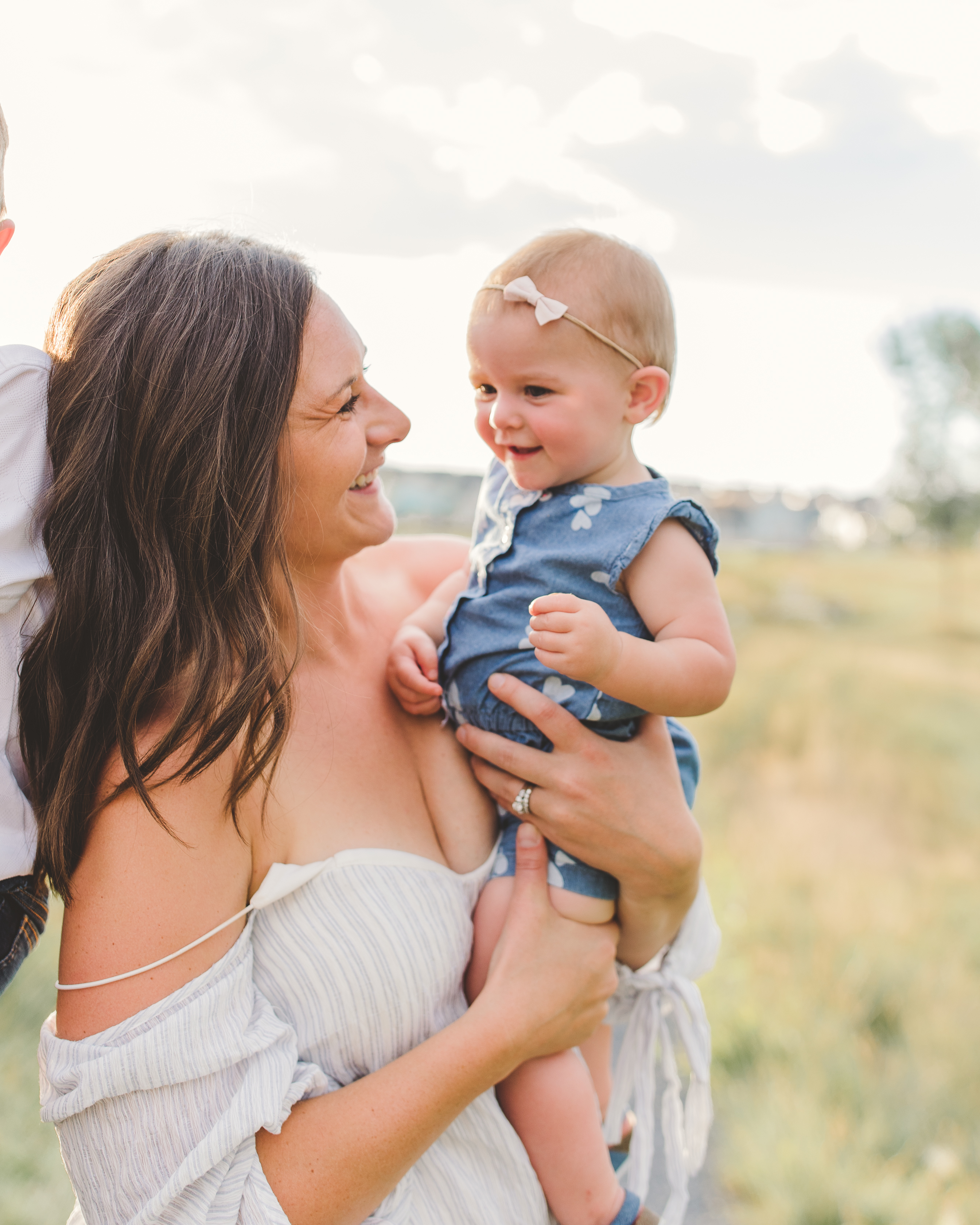 I personally cannot wait to guide you over these next 6 weeks...
Because mama, I've been where you are right now. Exhausted. Frustrated. Overwhelmed. Snapping. No patience. My days were long and I never felt like I achieved anything even though I was "busy."
I've experienced first hand what it feels like to transition from constantly being worn down and accepting that as the norm, to being at the helm of a highly energized and happy family.
More than anything else, I want to share that with you today.
Mama, you owe it to yourself to take a plunge to see what your life as a self-prioritized mom looks like. To experience firsthand what life is like when you put yourself into your own care picture—and to take real, tangible, and SIMPLE steps to become the mom who has everything she needs to thrive.
Should you choose to accept my invitation, I personally guarantee that these next 6 weeks will be completely and utterly life changing for you and your family.
I look forward to meeting you inside Me First Method.
Deep breath mama. You've got this.
xoxo,
Lauren